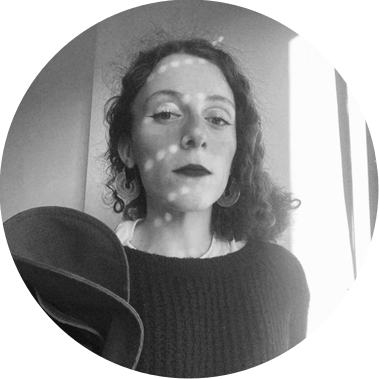 bio
Born in March 1996 in Milan, I graduated from Politecnico di Milano and I took a career as a visual communication designer and illustrator, constantly improving my illustration skills.
I master different traditional techniques such as watercolor and graphite thanks to the teachings of Marina Marcolin, Marco Mazzoni, Joanna Concejo, Simone Rea, Carll Cneut, Thomas Cian and Entry Level picture book course by Ars In Fabula. I'm officially a freelancer right now.
You can find me sipping a cup of filtered coffee and going around the city with sketchbooks, pocket watercolors and a cloud of curly hair that never stay in place.
publications
2023- "Popoli e Relazioni" for DeAgostini editore
2022- personal project about Genie la folle by Inès Cagnati
2021 - Progetto Incipit per CARTARESISTENTE

2021 - HoopDriver, Pierdomenico Baccalario, Mondadori editore
2019 - Elle Magazine n.48, #ragazzeelettriche column.
2018 - Zine for TUTTXCOLLECTIVE
2017- 2018 - 77 Magazine
2015 - Stairs exhibition at Fabbrica del Vapore
work experience
2021 - present - freelance illustrator
2021 - Art Director, CABINAA
2018-2019 - Art Director Social, Havas Milan 2017 - present - illustrator, TUTTX COLLECTIVE 2017 - 2019 - illustrator for 77 Magazine
selected clients
featured on...
LO SBUFFO - festival della digitalizzazione
philosophy
Traditional techniques, mostly thanks to graphite and a simple eraser, allow me to evoke an emotional landscape as a point of departure and arrival within a story. I found in figurative and non-fiction illustration my personal visual language, inspired both by the world of street photography and by great masters of Italian and international illustration. I conceive myself more as an artisan who puts her personal interpretation at the stories' service.
what I do
customized portraits

book proposals

illustrated books for both children and YA

editorial illustration for magazines